The design company that promises the world

The first red flag of any web design company is when they are overly eager to promise you everything without research. We have had many clients that told us about being taken for thousands of dollars and getting far from what they were promised. This unfortunately is true with many companies that take advantage of the lack of knowledge the client has. This in many cases makes clients skeptical about being able trust another company. We understand the worries of a client and the large investment they are relying on us for, so we have developed a method for the client to be able to monitor the progress of a site as it is being designed. It's is simple to approve or disapprove design and development of a site as it's being built.
Take your money and run!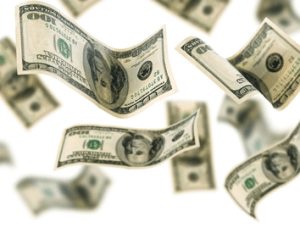 We can't offer more caution than to NEVER pay your web designer in cash! Always pay with a check or credit card. If the company is a legitimate company they will have no problem with this. This will save you many possible future problems. Not every company is a bad company, however you never know until it's too late. We couldn't tell you how many times that our clients have told us about paying a company to perform a job and once they are completely paid they never respond back to calls or emails for help. Many times clients remember things that may be errors on pages and need corrected after they have submitted final payment. If the changes are the companies fault or obligation then they should fix it right? Well, most companies think otherwise. If you paid to have a working "Contact Form" and you find that the form doesn't always work, well that is the companies responsibility. You would always have the option of court and getting your money back that way, maybe, but that cost even more money and time. Sometimes it's just easier to move on and take the loss. That isn't right for the client either. Look below to get a few examples of normal practices for web design companies.
50% up front before project begins
Some companies require another 25% at 75% completion (Nothing wrong with that as long as you're happy at that point in progress)
Contracts to protect yourself as well as the company to the agreed terms (Make sure you're happy with the terms and understand them before you sign the contract. It is a legal document!)
Estimated time the project should be finished
Warranty (We Do!)
Training on how to edit your site and make changes (Remember if you break your site the company has a right to charge to repair it. Be careful on edits unless you're sure you know what you're doing.)
There are other things standard when you're dealing with a professional web design and development company, but these are the main things to remember.
Promises to get you ranked #1 on Google
SEO (Search Engine Optimization) is not cheap! Getting ranked high in results is possible, however it takes time and skills that many companies will tell you they can do and never produce on their promises. Professional SEO can start at $1000+ per month for top tier local rankings. You want your site to rank #1 Nationally, well that's a whole other deal and can cost some big money! $3000+ per month and that's for keywords that aren't as competitive.
The other factors that could cause serous damage to your companies online standings and reputation is outsourcing SEO work to other countries that don't understand many United States markets.
If you would like more information or consultation on SEO for your site feel free to contact us!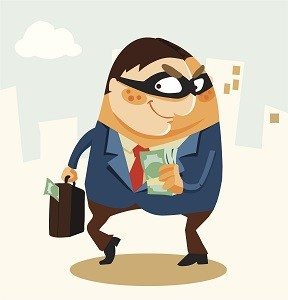 If you have further questions leave a comment below. We can help with your entire project, or we can even do consulting for your company to ensure you are getting what wanting in the design of your site.