Do You Really Have Time To Take Care of All This?
✓ Daily Backups
✓ Regular updates of plugins and themes
✓ Security Monitoring
✓ Malware Scan
✓ Uptime Monitoring
✓ Activity Tracking
✓ Site Performance Optimization
✓ SEO Optimization
✓ Technical Troubleshooting
WordPress Webmaster Services
Starting at JUST
We handle everything from updates to error handling. We make sure your site stays up and running so you don't ever miss a beat!

** You can also add our SEO (Search Engine Optimization) to help you get found and noticed in searches. Get 20% OFF SEO services if you have our maintenance package!
Trust only the BEST with your website!
We are WordPress experts, and we stay up to date on updates, security and other factors that could put your WordPress site at risk. You NEVER want your visitors to come to your site and see that you have errors, or even a site that doesn't work. This happens way to often! It is our job to ensure that your site stays running smooth, and that your visitors are safe while visiting. We provide a detailed monthly report of what we have done to your website. 100% Transparent! That is why our clients love to work with us.
Our services give you the peace of mind knowing that your site is SAFE! Many other companies may offer WordPress maintenance or Webmaster services, but all to often we see clients that have lost their entire WordPress website, and have to rebuild from the ground up. We take care of every site as it is our own.
Website uptime on average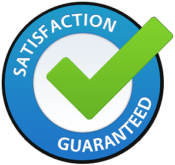 Speed Increase to your site